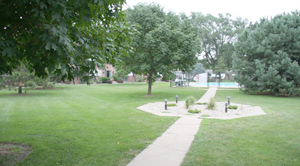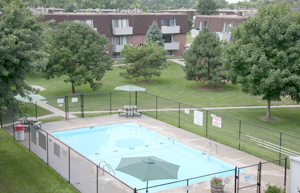 Our Grounds are maintained to allow for your family summer enjoyment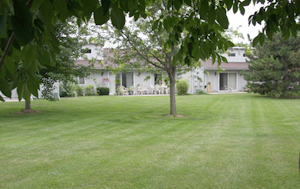 We offer Nye Condos for those who need additional room with easy access to town and the serenity of the of being at home
At Nye Apartments and Condos we pride ourselves in our quiet location, pristine grounds and our numerous features.
Nye Apartments and Condos offers you, clean full sized units (
see floor plan
) appliances, garage units, on site Management, emergency contacts for those unexpected problems that might
arise and a pool for your summer enjoyment. All while being close to town,
a golf course and medical services!
At Nye Apartments and Condos we do it all at an affordable rate. Call us today to see if we have a unit available for you and your family.
Our Apartments are Spacious approximately 1,000 square feet!
Features Include:
• Trash Service
• Washer and Dryer unit in each 6 plex
• Garages with storage area
• 24 hour access to management
services
• Snow removal and so much more
All of our Units are provided with:
• Full kitchens, with Refrigerator,
Stove and Dishwasher
• Two spacious bedrooms &
walk in closets
• Living Room
• Eat in Dining Area
• Walk Out Balcony overlooking our
beautifully maintained grounds and

outdoor pool
(not available in our basement units)